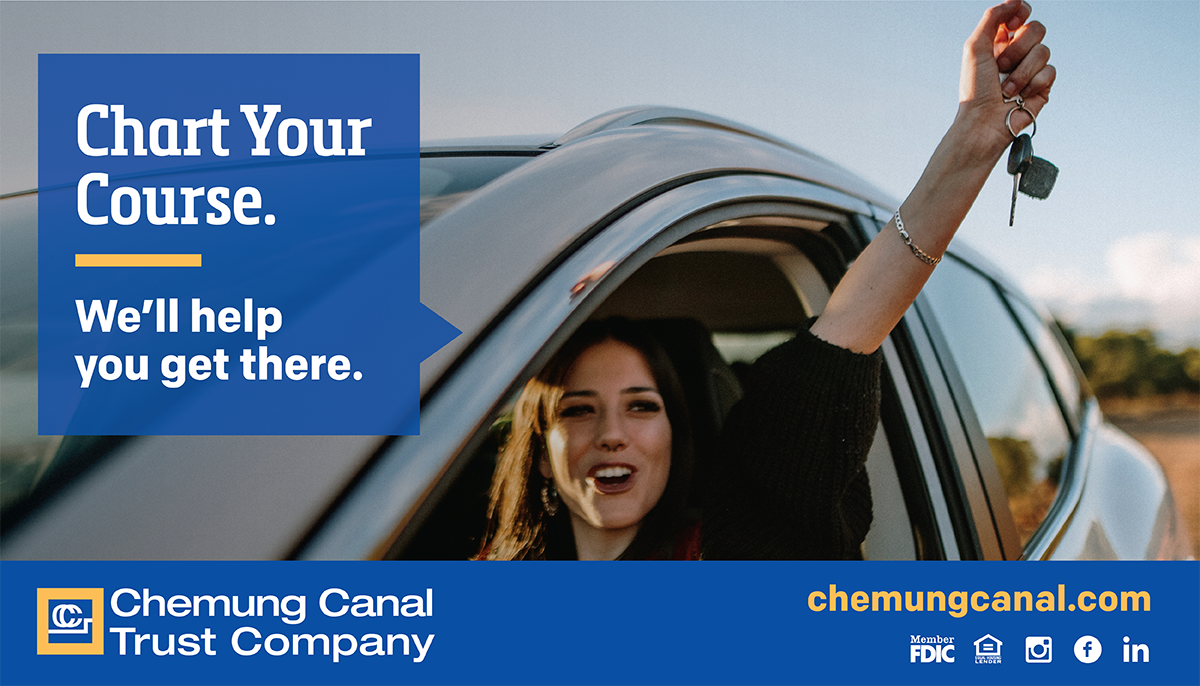 Lending Solutions For New Vehicles
Shopping for a new vehicle can be really fun, but it's important that you know how you're going to pay for your new vehicle. At Chemung Canal Trust Company, we have lenders that specialize in helping you find the right loan for your vehicle. We are a local lender, so all decisions related to your auto loan are made by our lenders. Your loan is dependent on the age of the vehicle and your credit score. You can get started by completing our online application or checking our rate sheet to get an idea of what your loan rate will be.
Auto Loans We Offer
There are different vehicles for different people. Maybe you're looking for a new car with great gas mileage for your commute. Or, maybe you have a growing family and need a larger vehicle to make sure you have enough space. Whatever your vehicle need, Chemung Canal Trust Company can provide you with the auto loan you need to finance the purchase of your new vehicle. Our auto loans can be used for:
Cars
Trucks
SUVs
Recreational Vehicles
ATVs
Motorcycles
Boats
Calculate Your Auto Loan
Not sure how much you can afford to borrow for your auto loan? We can help. Our car affordability calculator helps you get a better idea of what your car payment will be each month, so you know just how much you can borrow when searching for your new vehicle.