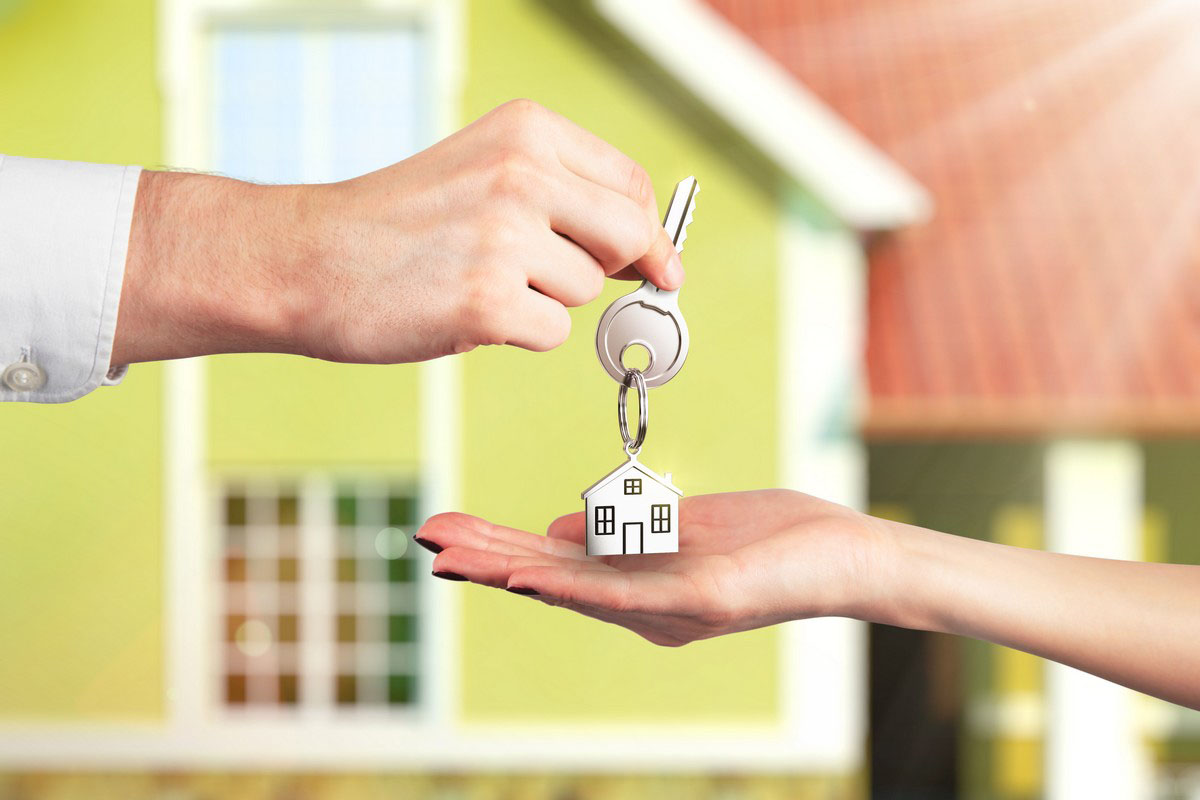 Investing in a home for the first time can feel daunting, if not overwhelming at times. In 2021, 81% of all first-time home buyers were between the ages of 23 and 31, according to Statista. For those who are unfamiliar with the process, purchasing a home may feel downright scary if you're unsure of where to begin. If you are just thinking of purchasing a home for the first time, here are eight tips to keep in mind to help guide you along the way.
1. Determine What You Can Afford
Anyone who is thinking of investing in a home should first consider their budget and determine what they can afford. If you're working full-time, consider the amount of disposable income you have after paying rent, utilities, and other monthly bills you currently have. Taking your existing income into account along with the market is essential to help determine what price range is likely to be optimal for you.
You can also work with a local bank or mortgage company to determine your eligibility for a loan. This will typically be based on your existing credit score as well as your monthly or annual income. Knowing your ideal price range will also prevent you from choosing a home that's outside your set budget.
2. Begin Saving For Your Downpayment
First-time home buyers will typically require a downpayment in order to qualify for a mortgage. The amount of the down payment required when purchasing a home for the first time will depend on the applicant's credit score. We've seen that those with excellent credit may have the ability to put as little as 2%-3% down on a larger mortgage, which will vary based on the actual mortgage size.
Anytime you are considering the opportunity to invest in a new home, it's important to do so with the downpayment that you intend to put in mind. Having a secured downpayment will also help to expedite the process of purchasing a home once you find the ideal property.
3. Work to Improve Your Credit
If you're a first-time home buyer, you'll need to ensure your credit is in proper order. Working to improve your credit before applying for a mortgage is highly recommended. Apply for secured credit cards and ensure all your bills and credit cards are paid in a timely manner. Avoid missing payments or making late payments. Minimize the number of hard inquiries you generate that are reflected on your credit report. The better your credit report is, the easier it'll be to apply for and obtain a loan with a suitable interest rate.
4. Familiarize Yourself With Traditional Mortgage Options
Even as a first-time home buyer, it's important to understand the ins and outs of the mortgage industry before applying for and taking out a loan of your own. The more familiar you become with mortgage types, the less likely you are to feel confused or overwhelmed throughout the process. For instance, conventional loans are extremely popular, but they are not backed by the U.S. government. However, for first-time home buyers with excellent credit, we've seen that it may be possible to obtain a conventional loan with a lower interest rate of as little as 3%.
Additional loan types include FHA loans, USDA loans, and VA loans. FHA loans are loans provided by the Federal Housing Administration. In our experience, these loans may offer interest rates as low as 3.5%. USDA loans are issued by the U.S. Department of Agriculture and are typically reserved for rural landowners or farmers. With USDA loans, there is no required downpayment in order to qualify for the loan. For individuals who have served in the military or are active in the military, VA loans are also available. VA loans are only provided to active and retired veterans and do not require a down payment, even for first-time home buyers.
5. Compare Fees and Rates
When looking for the best mortgage opportunity, it's highly advisable to take time to look around and compare your options. Comparing your mortgage options, rates, and potential fees will help you to prepare financially for the process of buying a home. Understanding what fees you will be responsible for throughout the process will also prevent you from feeling overwhelmed or caught off-guard. Check multiple lenders to determine which lender is right for you and is willing to work with you based on your existing credit as well as any qualifications you have to your name.
6. Research First-Time Home Buyer Programs and Tax Credits
Whenever an individual chooses to purchase a home for the first time, it's essential to research first-time home buyer programs and potential tax credits that are available. You can find programs for first-time home buyers to help with assisting with fees and, in some cases, even your closing costs. Additionally, it's also possible to apply for tax credits that are available for first-time home buyers depending on the current programs available at the time of your mortgage application.
7. Obtain a Pre-Approval Letter
Another way to expedite the process of purchasing a new home is to obtain a pre-approval letter as quickly as possible. Once you have determined that you are qualified for the mortgage you desire and you've chosen the right lender, inquire about a preapproval letter. A pre-approval letter will inform sellers that you are a serious buyer with the ability to purchase your home. In some cases, this may help you to secure a property faster than individuals who have not taken the steps to obtain a pre-approval letter.
If you are interested in obtaining a preapproval letter and you have chosen a lender, you can ask for a letter directly from the lenders themselves. The lender you have chosen will then take the time to review your income as well as your full credit report. In our experience, this process may take one to three business days, depending on your selected lender.
Once your income, credit, and assets have been reviewed and verified, you will receive your approval letter. Individuals can also apply for a pre-approval letter from more than one lender. To do so without disrupting your credit score, however, our experts recommend you act within a 30-day period.
8. Compare Real Estate Companies and Agents Carefully
When purchasing a home for the first time, you want to ensure you have the best representation possible. Choosing a random real estate agent or agency is not always the best route. Take time to research real estate companies and individual agents to review portfolios and experience.
Consider the type of home you are interested in to find a real estate agent who has experience buying and selling in neighborhoods that you're most interested in. Working with the right real estate agent can have a significant impact on your overall purchasing experience as a first-time home buyer. The right real estate agent will work to find you the best home and property possible with the budget you have available.
First-time home buyers have a unique opportunity to take advantage of various tax credits and programs that are only available to those purchasing a home for the very first time. With an understanding of the home-buying process, first-time home buyers can take advantage of as many opportunities as possible to obtain the best deal on their new home. Are you thinking of investing in a home as a first-time buyer? Learn more about the process by contacting Chemung Canal Trust Company today.