The Jefferson Awards
The Jefferson Awards Foundation is committed to honoring the local community service efforts of volunteers living and working in Chemung, Steuben and Schuyler counties. The Jefferson Awards for Public Service gives the community a chance to recognize ordinary people who are doing extraordinary things, and making a lasting impact that benefits so many in our area. The Jefferson Awards for Public Service were established by the American Institute for Public Service. The Institute was founded in 1972 by Jacqueline Kennedy Onassis, U.S. Senator Robert Taft, Jr. and Sam Beard. Nomination forms can be picked up at any Chemung Canal Trust Company in Chemung, Steuben or Schuyler counties, or by downloading the PDF below.
Chemung Canal is proud to partner with WETM-TV and Corning Enterprises to present these awards each year.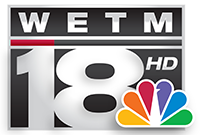 Past & Present Award Recipients
Past & Present Award Recipients

2018

Carl Hayden
Dave Biviano
Betty Hess
Ken Wilson

2019

Carl Blowers
Judy McIntosh
Arie "Jan" & Clare van den Blink
Timothy VonNeida

2020

Penny Gregg
Troy Council & Willie Owens
Alison Mandel
Janet Schroeder

2015

Kim Frock
Elise Johnson-Schmidt
Ron Rehner
Georgie Taylor

2016

Scott Deming
Thomas Dimitroff
Roger Laughlin
Beverly Morrell

2017

Mary Lu Walker
Judy Phillips
Livie & Ed Trexler
Maria Winston
Dr. Geraldine Wolfe

2012

Joseph Caparulo
Jim & Carol Brady
Albert Draht
Bee Stephens
Deborah Talley

2013

Elizabeth Dalrymple
Donald Creath
Connie DeLisa
Carol Menihan & Beth Wasson
Brian O'Donnell

2014

John & Trudy Potter
Julie Delgrosso
Donna Homuth
Donald Keddell
Harold Wolfe

2009

Dr. Ralph Moore
Robert Bell
Harry Hall
Virginia Houseknecht
Dr. Mila Meier
Patrick Monahan
Lillian Tick

2010

Hazel Thompson
Tedd Arnold
Maryann Bryant Bruner
Dr. Thomas Curran
Allen Fusco

2011

Dr. Anthony Ciccariello
Dr. S. Jan Eberhard
Ann LeMark
M. Edward Lincoln
Colleen Pokorny
Richard Pope

2006

Charlie Bright
Ronald Allison
Dr. Nancy King
Dr. Robert G. Lyon
Robert Mace
Roasanne Paradiso
Dr. Carlton Truesdale

2007

Nancy Doutt
Arthur Ambrose
Dolores Andrus
Christina Bruner
Georgia Verdier

2008

Betty Butz
John Lesky
John & Ellie Gough
J. Carol Lincoln
John Moore
Susan Schuppert

2005

Patti Gilchrist
Lee Robbins
Jim, Mary and Josh Palmer
Richard Pirozzolo
Sandra Follette
Names in bold and italics represented our region at the National Jefferson Awards event in Washington, D.C.